Quacking Up!

Former Narional Security Advisor Michael Flynn was operating as an unregisted foreign agent. That's a felony.
Flynn registered as a foreign agent retroactively on Wednesday. This is, no doubt, part of a plea deal.

Somewhere he's singing like a bird.

-------------

Republican Wayne Brady, Chairman of the Way and Means Committee, on job growth:

2017. Unemployment at 4.7%. 235,000 jobs created: "This is a great report. Our economy is moving in the right direction."

2016. Unemployment at 4.9%. 242,000 jobs created. "It's disappointing to see so little growth."

Hmmmm, I wonder what the difference between the two reports might be. Hmmmm. It's a complete mystery.

-------------

While I'm afraid the GOP will wreck Obamacare and call it Trumpcare I'm equally afraid they'll wreck Obamacare and continue to call it Obamacare.

-------------

And you know this is true because only white Presidents will tell the truth. Click image for larger version.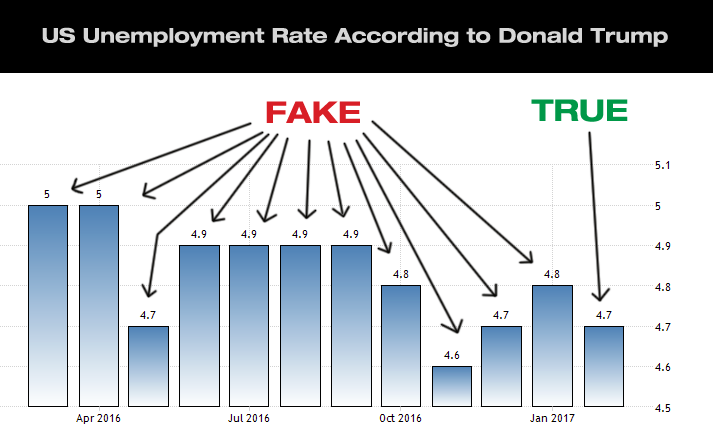 =Lefty=