Beware of RINO

PLEASE tell me you know about "Republican In Name Only". Someone just reminded me that I take too much for granted.

Sigh.

I preferred "Facist In Name Only" but it just didn't work.

And, to be exact, Trump is no conservative. He's just an opportunist using racism to power his candidacy because he has nothing else to offer.

--------------

You know, I'm pretty penny-ante stuff compared to the nation's talented crop of editorial cartoonists but I seem to be the first to use this sort of image of dear old Trumpy. How is that possible?

---------

We all know someone who looks terrible without a shirt. You all know what I'm talking about. So do yourself and the environment a favor by hiding their pimples, pockmarks, and back hair behind these beautiful Raging Pencils t-shirts. These are easy-care, 100% cotton shirts and they're yours for just a measly $16.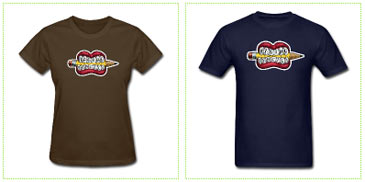 =Lefty=