Free progressive comics every Monday, Wednesday & Friday!
Control-click or right-click to bookmark
Raging Pencils

Looking for a specific Raging Pencil comic and/or Rant?

Aloha!

Say "Goodbye" to the old and "Hello!" to Raging Pencils.

For a variety of convergent reasons that can only eventually benefit my little calvalcade of cartoons I'm changing the name of the comic to "Raging Pencils" and switching to a new domain. I've been wanting to do this for some time, for branding purposes, and it's finally happening. So look for the new site beginning the first of next week.

=Lefty=

-------------

I premiered a new comic at the Friendly Atheist on Wednesday so click here or the teaser image below to see the rest of the crappy thing.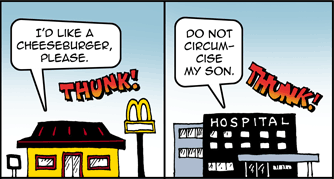 =Lefty=




A buck a month, that's all I'm askin' ya.
(All comments are moderated. Believe me, it's necessary.)




-------------------------------------------



If you enjoy Raging Pencils, might I also recommend:

••••••••••••••••••••••••••••••••
Can't make sense of the news? Try our selection of progressive nosh:
Dailykos • Crooks and Liars • Think Progress • Talking Points Memo
••••••••••••••••••••••••••••••••

Google Chow (Eat hearty, little Google-bots!)

Garbage can with old web logo in it.