Free progressive comics every Monday, Wednesday & Friday!
Looking for a specific Raging comic and/or Rant and can't find it?

Things I Learned This Thanksgiving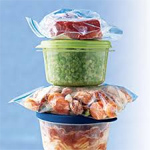 (1) I've been driving to my sister's house the wrong way for fifteen years. I shan't elaborate.

(2) The cherished carved-wood chess set I received as a gift when I was 14 came from a Monterrey, Mexico bazaar and cost twenty-five cents.

(3) My brother did not once die on the operating table, as rumored. He was just stunned.

(4) The Philadelphia defense is pretty damn good.

(5) When my step-brother says "take all the leftovers you want" he really doesn't mean it.

(6) Bacon added to green beans makes them taste 100% better than the non-bacon type. Dammit.

(7) It's a good idea to make sure that the refrigerator door is completely closed before leaving the house for twelve hours.

--------------

Note: Today's cartoon is very late, owing to Thanksgiving madness, but I managed to add an extra comic, which further elaborates on the main comic, accessible simply by clicking on the cartoon above. Return to the original cartoon by double-clicking.

=Lefty=




(All comments are moderated. Believe me, it's necessary.)




-------------------------------------------



If you enjoy Raging Pencils, might I also recommend:

••••••••••••••••••••••••••••••••
Can't make sense of the news? Try our selection of progressive nosh:
Dailykos • Crooks and Liars • Think Progress • Talking Points Memo
••••••••••••••••••••••••••••••••

Google Chow (Eat hearty, little Google-bots!)

Boardroom scene. Boss to underlings: Gentlemen, profits are down. We need to develop a product that's sexy, expensive, and can easily be destroyed by a cat.
Caption: And that's why we have flat-screen TVs.