Free progressive comics every Monday, Wednesday & Friday!
Looking for a specific Raging comic and/or Rant and can't find it?

Until Tomorra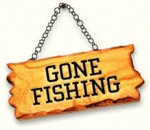 Hah!

I'll bet you thought you were going to receive a virtual avalanche of pearls, courtesy of the Lefty Wisdom Apparatus but, no, I'm about to fall asleep on my feet typing this so I'll share my deep and abiding disaffection for AT&T, those scurrilous fuckweeds, on the morrow.

G'night!

=Lefty=




(All comments are moderated. Believe me, it's necessary.)




-------------------------------------------



If you enjoy Raging Pencils, might I also recommend:

••••••••••••••••••••••••••••••••
Can't make sense of the news? Try our selection of progressive nosh:
Dailykos • Crooks and Liars • Think Progress • Talking Points Memo
••••••••••••••••••••••••••••••••

Google Chow (Eat hearty, little Google-bots!)


GOP elephant: Hi! We're the GOP and, unlike the Democrats we refuse to buy your vote. No, sir! We won't tempt you with increased wages, we won't coax you with more jobs, we won't entice you with affordable higher education, and we certainly won't lure you by repairing roads and bridges. So if you're looking for a party that promises nothing and gives it to you, then vote Republican!
Say, didn't we promise voters more jobs back in 2010?
Musta been some other GOP.