Free progressive comics every Monday, Wednesday & Friday!
Looking for a specific Raging comic and/or Rant and can't find it?

Sick Jokes III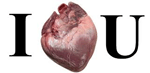 In case you're wondering why I'm re-using an old cartoon (The first time I've ever done this in eight years. Isn't it amazing how things never change with the GOP?) it's because I neglected to get proper amounts of sleep for way too long and it's all caught with on me in the form of a massive stress reaction.

I do not recommend it.

Yesterday and today were really bad so I'm undergoing additional tests to see if there's an underlying physical cause for my condition. About the only thing I can do for myself right now is to get as much rest as possible, which I'm doing, so this is going to be day-by-day thing.

Thanks for hanging in there. I will, too.

Oh, and get eight hours of sleep every night. The medical profession is making WAY too much money off of morons like me.

=Lefty=




(All comments are moderated. Believe me, it's necessary.)




-------------------------------------------



If you enjoy Raging Pencils, might I also recommend:

••••••••••••••••••••••••••••••••
Can't make sense of the news? Try our selection of progressive nosh:
Dailykos • Crooks and Liars • Think Progress • Talking Points Memo
••••••••••••••••••••••••••••••••

Google Chow (Eat hearty, little Google-bots!)


Title: Who You Voted For
Three angry Republicans, with signs.
Repeal Obamacare!
Reduce the Deficit!
Jobs! Jobs! Jobs!
Secondary Title: What You Got
Vacationing Republican: So, uhhhh... when does my free health care kick in?
Golfing Republican: Fax me if you need anything.
Sleeping Republican: ZZZZZZZZ!