Oh, That Mitt.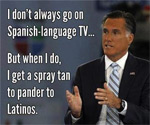 Did Mitt Romney get a bad spray tan, darkening his complexion before speaking before a crowd of latinos?

Yes. Yes he did.

------------

Mitt Romney, 2007: "I don't think you change Washington from the inside. I think you change it from the outside."

Barack Obama, 9-20-2012: "The most important lesson I've learned is that you can't change Washington from the inside. You can only change it from the outside."

Mitt Romney, 9-20-2012, later in the day: "I can change Washington, I will change Washington. We'll get the job from the inside."

Mike Stanfill, 9-21-2012: "Mitt Romney is a dick."

------------

Tim Pawlenty, co-chairman of the Romney campaign, stepped down to take a cushy lobbyist job. This is a big, hairy deal.

---------

At the famous May 2012 fundraiser Mitt Romney actually said "I have inherited nothing."

Yeah, all that expensive schooling and hundreds of thousands of dollars in stock as a college student didn't help a bit.

---------

Bernie Sanders disembowels Romney's 47% speech. Bernie is da man!

----------------

Quote For The Day

"The GOP: Our case against this president is so strong that we're going to take him out of context for nine months and hope that works." - a tweet by LOLGOP

-----------

Today's video: Composer Randy Newman is dreaming of a white president.
---------------------

President Obama's Top 50 Accomplishments

Number 48: Provided Payment to Wronged Minority Farmers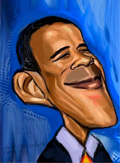 In 2009, signed Claims Resolution Act, which provided $4.6 billion in funding for a legal settlement with black and Native American farmers who the government cheated out of loans and natural resource royalties in years past.





--------------------

And now our Chart of the Day: Tax Breaks Versus Income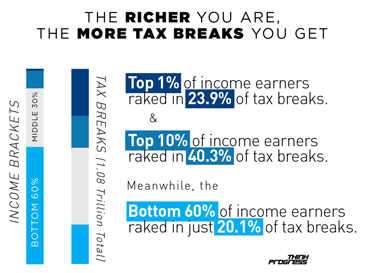 Larger, considerably more legible, version of chart here.

------------

Republican Job Creation Update



9-19-12: The House approved: funding for Colordo fish recovery, Mescalero Apache's right to lease water rights, passage of an Iranian boogey-man rule, meaningless lip music to Georgia (Asia), a pancreatic cancer initiative, astronauts right to retain personal artififacts, improved fiduciaries of veterans, donations by tax-payers to the IRS, freeing dead veterasn from educational debt, change in interest rates for the Small Business Act, the tracking of cross-border violence, aid to Burma, banned Chinese drywall, provisions for a National Pediatric Research Network, and the easing of rules to allow veterans to become EMTs. No jobs were created.

9-20-2012: The House approved:
limiting the Secretary of the Interiors authority to issue regulations untils December of 2012, plus several incomprehensible child welfare bills. No jobs were created.

For the full 2001-2012 list of Republican sloth please visit republicanjobcreation.com.
------------

Fox News Lies. Dump Fox News



Fox News has a HUGE conflict of interest with the Chicago teacher's strike, but never mentions it. Nice.


Click here to help Drop Fox from your cable system.