Collect the Entire Set!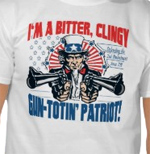 According to a CNN analysis of gun ownership data fewer and fewer Americans own guns. In fact, since 1973 households owning guns has declined from 50% to 32%. America still sells a butt-load of guns but they're mostly being purchased by those who already own them.

Yes, gun manufacturers are the new Franklin Mint for the obsessive-compulsive end-timer.

---------------

This space devoted to the Kaliningrad Oblast.

---------------

It's 2:30 AM in north Texas. It's also 61 degrees. This is SO wrong.

---------------

Bonus Video: "Christmas Is Interesting" by Jonathan Coulton. Bonus ASL.

---------------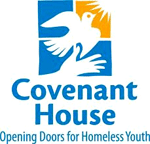 Every day in this country young adults are forced into the streets with no place to go and little to eat. Luckily for them there's places like Covenant House. It not only meets the immediate needs of homeless kids but also helps guide them to a self-sufficient future.

So if you have a few bucks left over after buying Aunt Thelma that new snood please consider making a small holiday donation to this worthy organization. Thanks!

=Lefty=
-----------------

Republican Job Creation Update



12-17-12: The House authorized the issuance of right-of-way permits for natural gas pipelines in Glacier National Park (H.R. 4606), passed a bill making technical corrections to the legal description of land held in trust by the Mission Indians (S. 3193). The House also condemned the attacks in Newton, Connecticut (H. Res. 833). No jobs were created.

12-18-12: The House extended the visa of Sopuruchi Chukwueke. No jobs were created.

For the full list of Republican sloth please visit republicanjobcreation.com.

----------------

Chart of the Day: Decline of U.S. Gun Ownership in U.S. Households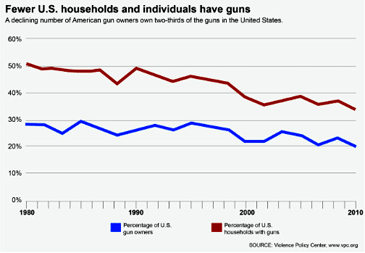 Larger version of chart here.