Free comics every Monday, Wednesday & Friday!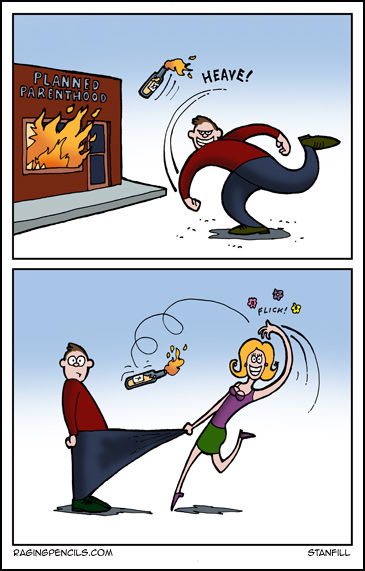 Looking for a specific Rage Comic and/or Rant and can't find it?

Flame Boy!



Another family planning clinic was attacked, firebombed on New Year's Eve, this time in Florida. Reportedly the culprit was a homeless man inflamed to action by the raucous protestors outside the clinic.

Regardless of his economic situation why is it always men who seem to be the instigators in these attacks? If this really was about protecting the unborn you'd think we'd have at least one female suicide bomber take out a clinic by now. From what I can tell they just do a lot of nagging, and I can get plenty of that at home.

The real women with the guts in this country are the ones inside the clinics performing treatment, counseling patients, and manning the phones.

---------------



This is a Mr. Spock Cookie Jar.

You will go buy one.

NOW!

For everyone you know!


---------------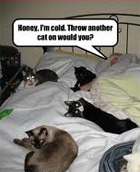 I woke up cold this morning. Somehow my electric blanket had stopped working in the night and a quick investigation revealed that all the power was out. After further snooping I discovered that <blush> I'd forgotten to pay the bill.

In my defense there was some confusion as the initial bill never arrived and the cut-off notice hit the mailbox disguised as a Chinese food take-out menu. I found it one day too late.

The last time this happened was about ten years ago when I was spending long hours working off-site developing web sites for a major player in the business. I'd come home to sleep and eat and not much else. There's nothing like coming home to a steaming house at the end of a scorching summer day to remind you the world doesn't stop just because you're busy.

The upshot of this is that I spent the greater part of a very pleasant winter's day today waiting for the electric company truck to arrive, and it was FANTASTIC! I got to spend the whole business day free from the random cyber-interruptions that incessantly pummel my mind. My job is primarily net related so I've become accustomed to my short-term memory being sliced and diced by the vagaries of the world wide web.

Instead I cleaned house, getting all the little jobs done that I've been neglecting, almost whistling while I worked. It was so meditative and relaxing that I'm considering not paying the bill again next month.

=Lefty=

------------

And now our "Chart of the Day":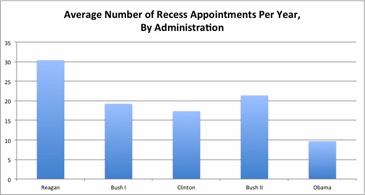 Click here for embiggened version.

You can read more about comparative recess appointments here.

=Lefty=

------------

Republican Job Creation Update



1-6-2012: Congress will return to session on January 17th. They will work for six whole days this month. Must be nice.

Don't expect much Federal job creation during this period.

------------

Dump Fox News



Who needs facts to attack Planned Parenthood? Not Bill O'Reilly.

Click here to help Drop Fox from your cable system.



(To spare you right-wing nincompoopery all comments are moderated.)



-------------------------------------------



If you enjoy Raging Pencils, might I also recommend:

--------------------------------------

Mike's Video Vault
Charleston-ing the world looks like a lot of fun!


••••••••••••••••••••••••••••••••


Can't make sense of the news? Try our selection of progressive nosh:


Dailykos • Crooks and Liars • Think Progress • Talking Points Memo
••••••••••••••••••••••••••••••••



Today's Google Chow.

Arsonist fire-bombing a Planned Parenthood office with a molotov cocktail.

Woman flipping molotov cocktail into arsonist's pants.

Caption: Fighting Fire With Fire