In Memorium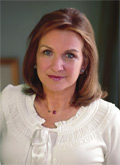 If Elizabeth Edwards had run for president, I'd have voted for her. She's everything Sarah Palin could never be.

Instead, she died today of cancer.

My condolences to the Edwards family.





----------

My sympathies also to the family of Julian Assange. Your son is being railroaded.

------------

While I'm in a maudlin mood...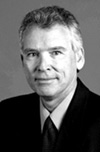 Every December since 1975 Glenn Mitchell devoted untold hours of his life to his amazing Christmas Blockbuster, 24 straight hours of the best Christmas music, stories and what-have-you all broadcast by KERA, my local public radio station. I loved the program so much that I would stay awake with it for the duration.

Glenn took great pride in the fact that that over those 30 years he never played the Little Drummer Boy. Not once. In its stead were toe-tapping tunes like "I Want A Goat For Christmas".

You had to be there.

Glenn was taken from us by heart failure in 2005 at the age of 55 and each Winter's Solstice I mourn the loss, not just of the Blockbuster but of the news, information and sense of evolved decency Glenn brought to my community through his efforts at KERA.

I was fortunate enough to have recorded the Christmas Blockbusters from 2001-2003 (I lost 2004 to a computer hiccup) and each year I listen to them faithfully and pretend that Glenn is still here with us. And in a sense, he is. As long as I keep spinning these CD's.

We miss you Glenn. Thanks again for all the great years of words and music.

------------

Today marks the 470th Raging Pencils comic, which means that on February 16th, 2011 the strip will formally hit the 500 mark. I mention this now because it'll probably completely slip my mind come February.

Creating 470 comics is amazing to me as I only intended to crank out one every now and then, but you guys liked them so much I said "What the hey!", hired a few Philipino love slaves and increased production. I honestly create them to amuse myself but I couldn't have got this far without you, my fabulous progressive fans. Luv ya madly!
----------

On the Sixth Day of Xmas Shopping my Reddit Secret Santa gave to meeeeeee: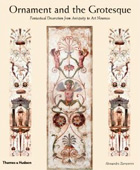 Ornament and the Grotesque: Fantastical Decoration from Antiquity to Art Nouveau










=Lefty=